How to list my products
Get started! List your products with our excel file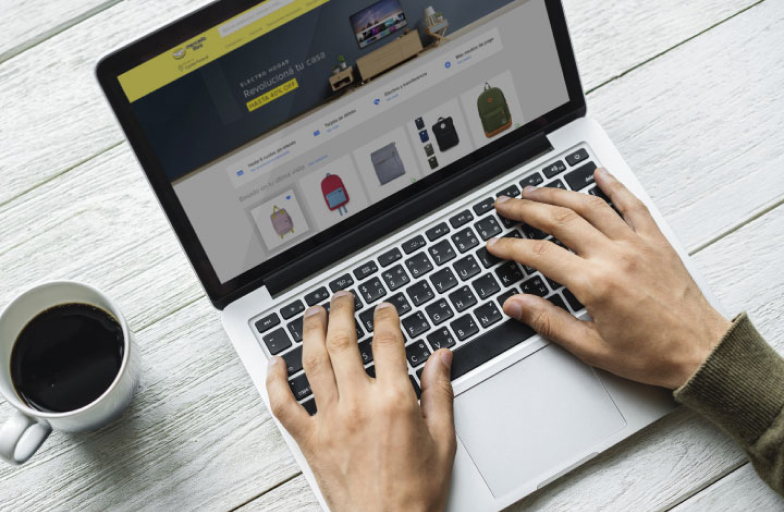 First, click in Add listings in the Listings management section or in the site header.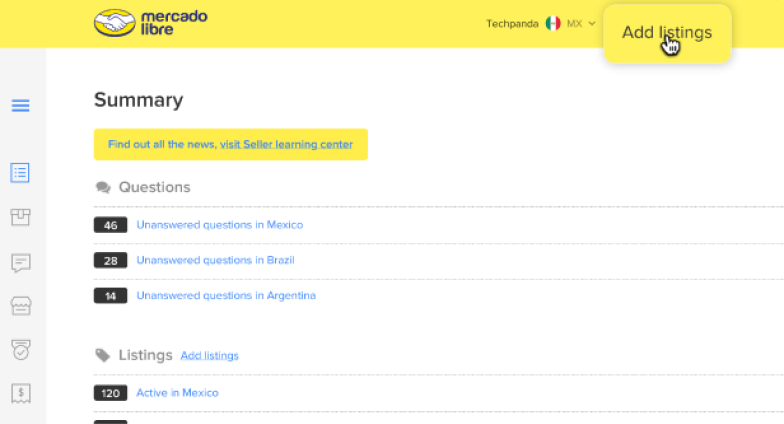 1. C

hoosing categories

Select all the categories in which you want to list. If you are listing for the first time, go to the search tab and navigate the category tree to find them. If you have listed before, you can choose from the "Most used categories".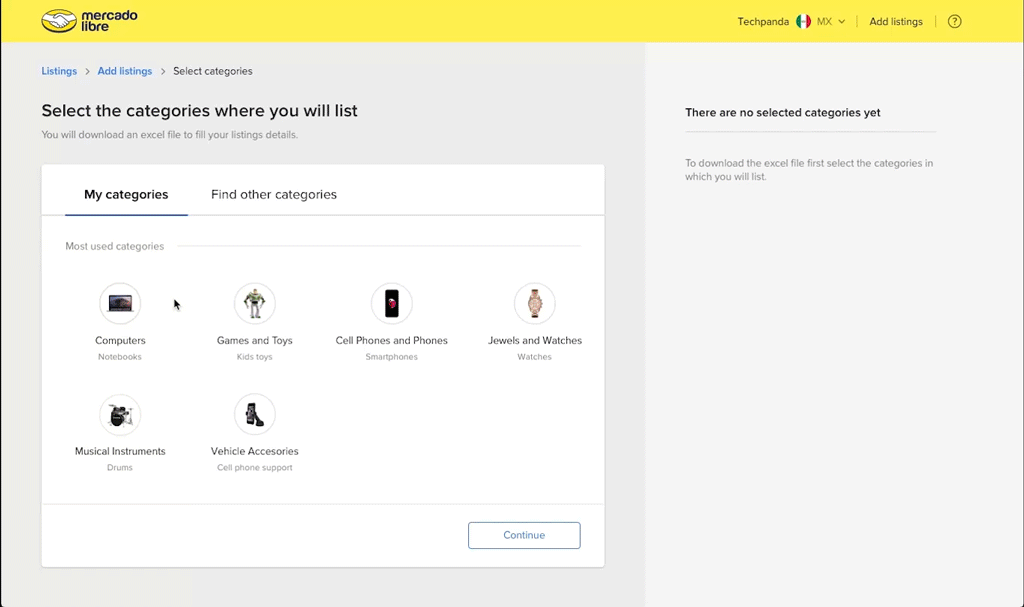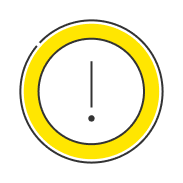 Important! Make sure you chose the right categories, since this will determine the file's format and information. Completing all the product specifications will help buyers to easily find your products.
You will be able to select up to 40 categories at once. Also, consider that the more categories you choose, the more tabs the file will have. If you need to work with many categories at the same time, try working with smaller files, it might be easier and faster.
As you add categories, the list on the right will grow: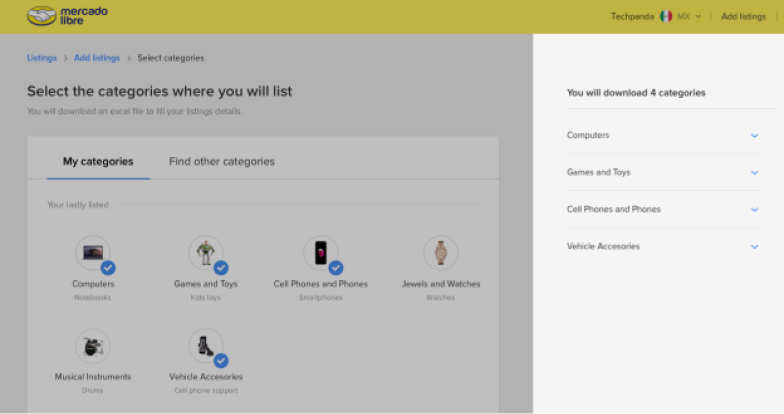 Once you are done or have reached the limit, download the excel file and it will be ready to be filled.
2. F

illing the listings file

Complete your products information. Make sure you list your products in the correct tabs according to their categories.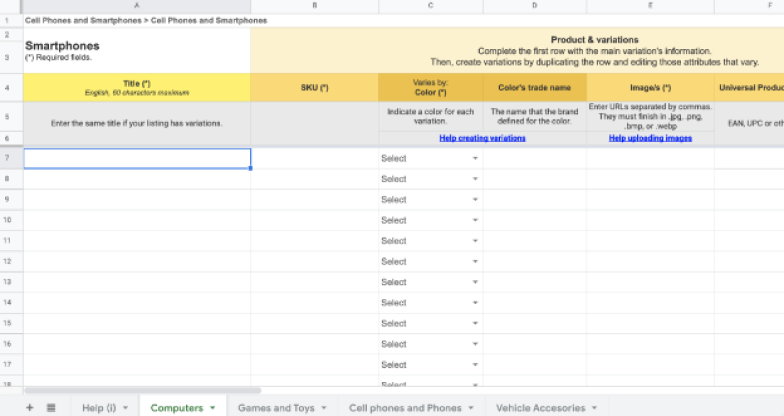 These are the listings file's main sections
» Title
» Product and its variations: SKU, attributes that make your products vary (such as color or size), images, universal product code (EAN/UPC) and quantity.
» Price: expressed in US dollars for each marketplace.
» Product details: description, warranty and video.
» Product specifications: they vary according to the product category.
» Package dimensions: weight, width, height and length.
Here are some tips!
» If you're listing for the first time, reading the Help tab will be very useful.
» In case of trouble adding variations, entering images URLs, filling the stock column or about shipping methods, you'll find links with further help in each tab.
» Create good titles: mention product, brand and model.
» Make sure to have good pictures of your products. High quality and white background are required. How to improve my product's photos
» The more information about the product you offer, the more sales you will have and the less pre-sale questions you will get.
» If you sell with different shipping methods, make sure to fill the stock columns according to each method. Learn about stock and shipping methods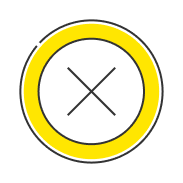 3. U

ploading the listings file

Once you are done filling the excel file, save it on your computer and upload it. Keep in mind that it cannot be greater than 100MB.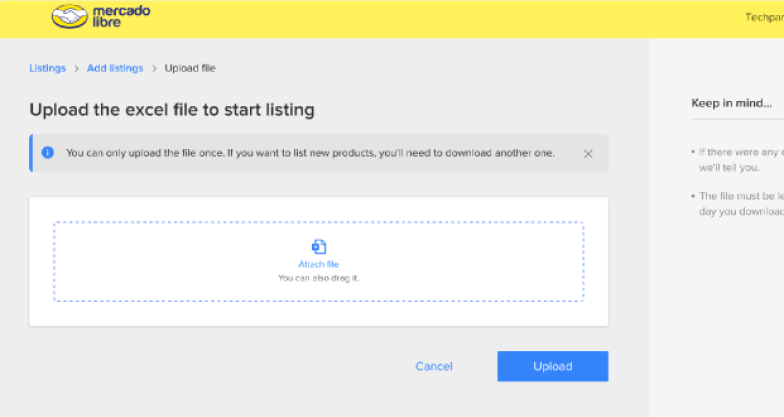 We'll let you know when the upload is ready and the listings created. If there's anything to correct we'll provide a new error file to fill and upload again.
Please log in to check our recommendations of exclusive content