Use the business metrics to increase your sales
We have tools to monitor the performance of your Mercado Libre business.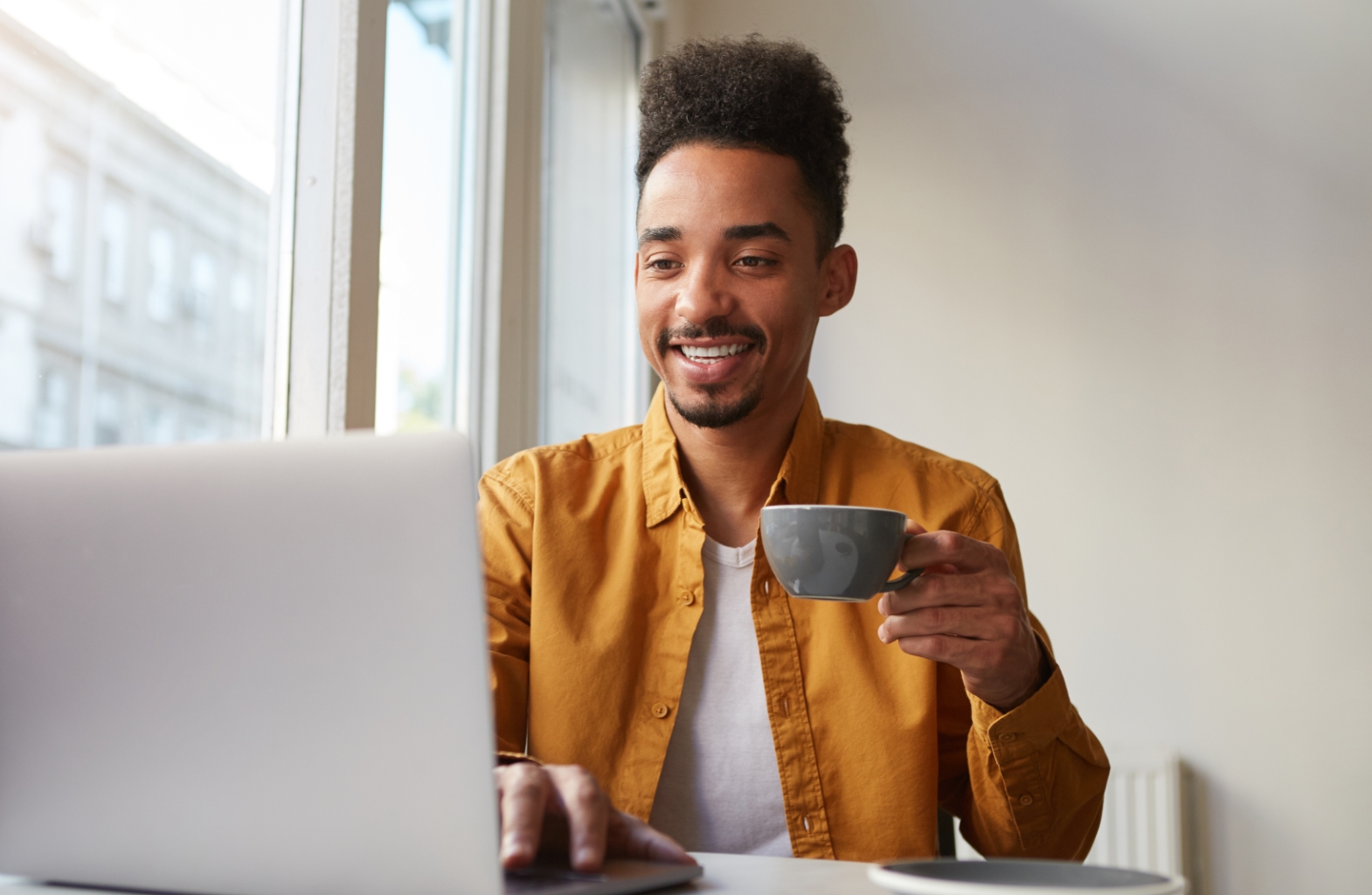 Make better decisions by analyzing your business metrics

Review your gross sales, units sold and the average price of your products in the timeframe you prefer.
Review the metrics at your convenience and make the best decisions to continue growing as a seller.
Set a daily, weekly and monthly sales goal.

Monitor this metric daily to check if you have achieved it.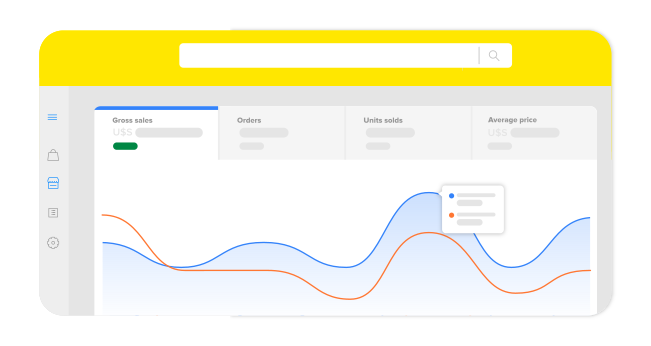 Check the performance of your listings
You can review metrics for visits, number of sales and conversion.
Compare the number of visits with the conversion percentage to find out how many visits were converted into orders.

Filter your sales by channel, listing type or category to find out which of them generated the highest conversion.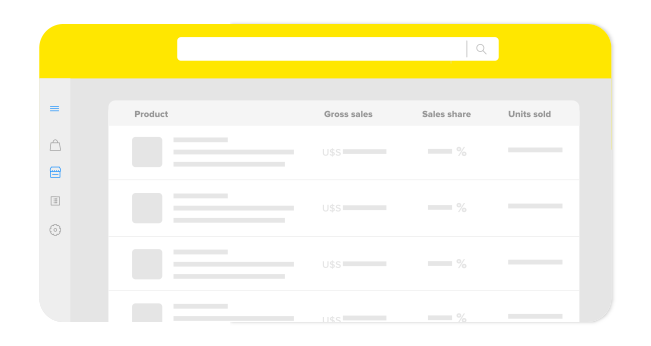 Monitor the performance of your products
You can find products that had more or less gross sales to identify successful cases and opportunities for improvement.
If you sell your products on more than one channel, you can view the list to check how each one is performing and make a more specific analysis.
You can also:
Check the percentage of each product in your total sales.

Know the number of units sold in a specific period.

Control your inventory.

Monitor the products that generated the most revenue.

Monitor the products with the lowest gross sales.

Review the conditions of this listing and the product specification sheet to find opportunities for improvement to generate more sales.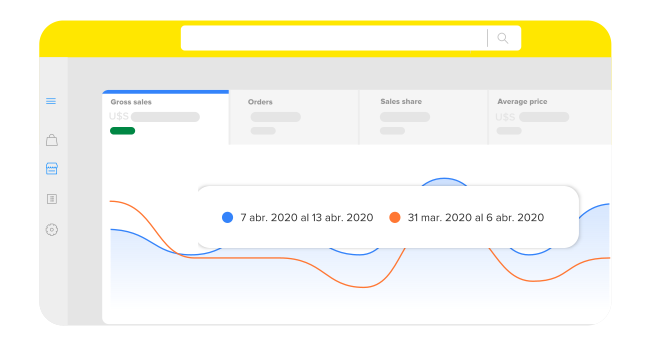 Use the filters and date selection to customize your analysis
Review the performance of your metrics between different dates and use the filters to learn in detail how your business is performing.
Choose the categories where you have sales and learn about the behavior of your metrics in that specific segment.

If you filter by logistical means, you can check the details of your orders at Full, Flex, or another delivery method you are using and identify the orders that generate the most revenue.

If besides selling on Mercado Libre you have an online store on Mercado Shops, you can filter by channel and analyze the revenue of each one separately.
How to manage your tasks once the after-sales service ends
Please log in to check our recommendations of exclusive content
We keep including new features in the metrics section so that you have more tools and continue growing as a seller.
Please log in to check our recommendations of exclusive content
What did you think about this content?
How to manage your tasks once the after-sales service ends