Categories that include Additional Per Unit Fee
As of July 4, 2023, some categories will no longer be exempt from the Additional Per Unit Fee sold for Chile, Colombia, and Mexico, on top of the fees associated with selling under the Premium or Classic Listing type. Review fees per country here: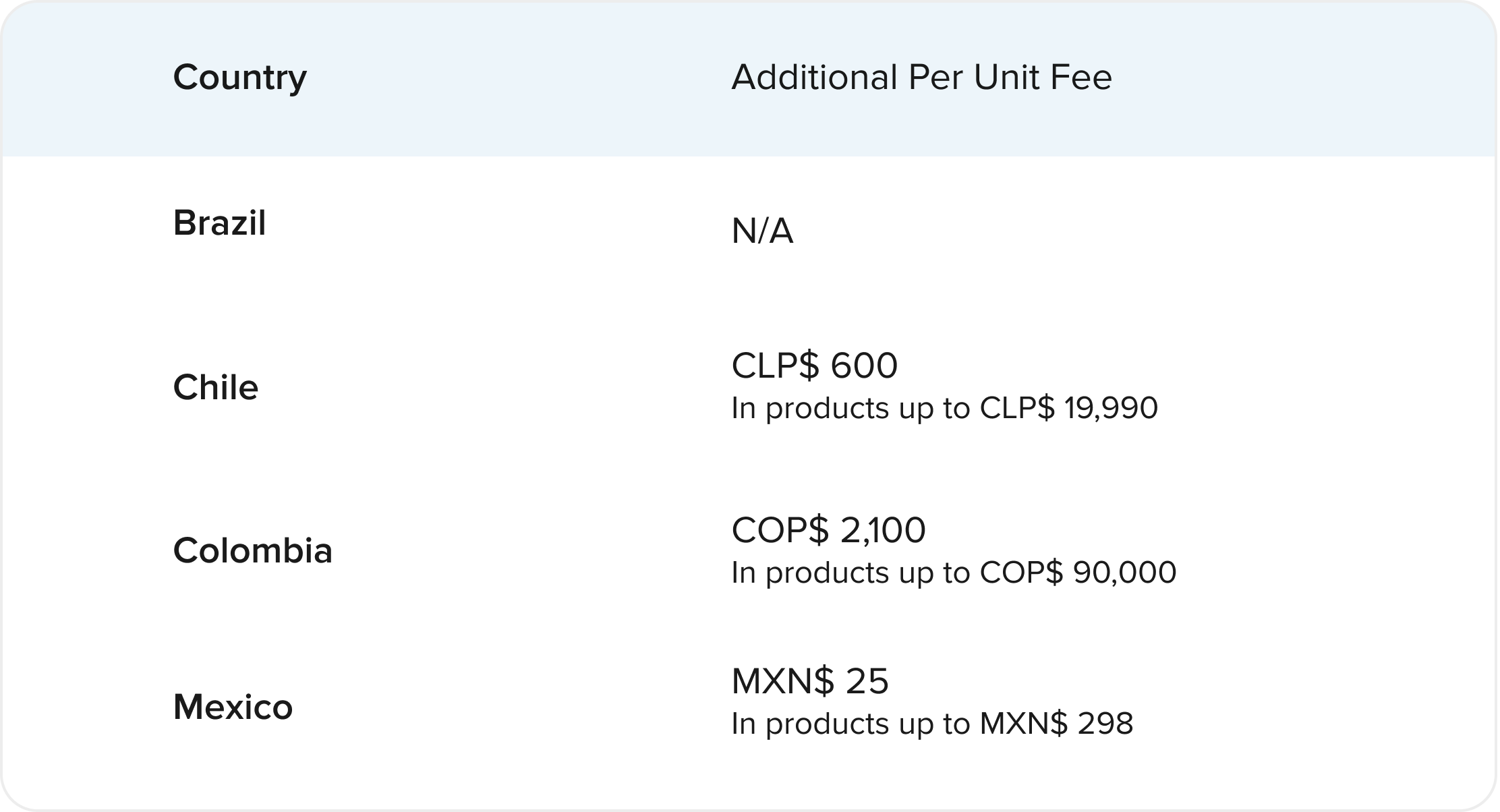 Please consider the following categories and adjust your operation accordingly:
Categories*
Cleaning accessories
Bathroom accessories
Shavers
Storage and Organization
Lip Balms
Coffee makers
Boxes, Drawers, and Baskets
Colonies for Babies
Depilatory Creams
Creams, Ointments, and Oils
Shoe Care
Dental and Facial care
Hair removal
Disposables
Deodorants
Shaving Foams
Feminine Hygiene
Insecticides and Repellents
Soaps and Cleansers
Lipstick
Face and Eye Makeup
Mascara
Diapers
Cloths (vehicle cleaning)
Disposable tissues
Laundry and Cleaning products
Hair products
Incontinence Protection
Makeup sets
Kitchen Textiles
Wet wipes
Treatments for Hands and Feet
Preparation Utensils
Tableware and Serving Items
*Exceptions may apply. In addition, this list is subject to change at any time.
Was the information helpful?