How to plan your shipments to Full
Planning your shipments timely and with the appropriate stock is essential so that you can cover your sales and avoid having extra units that generate fees.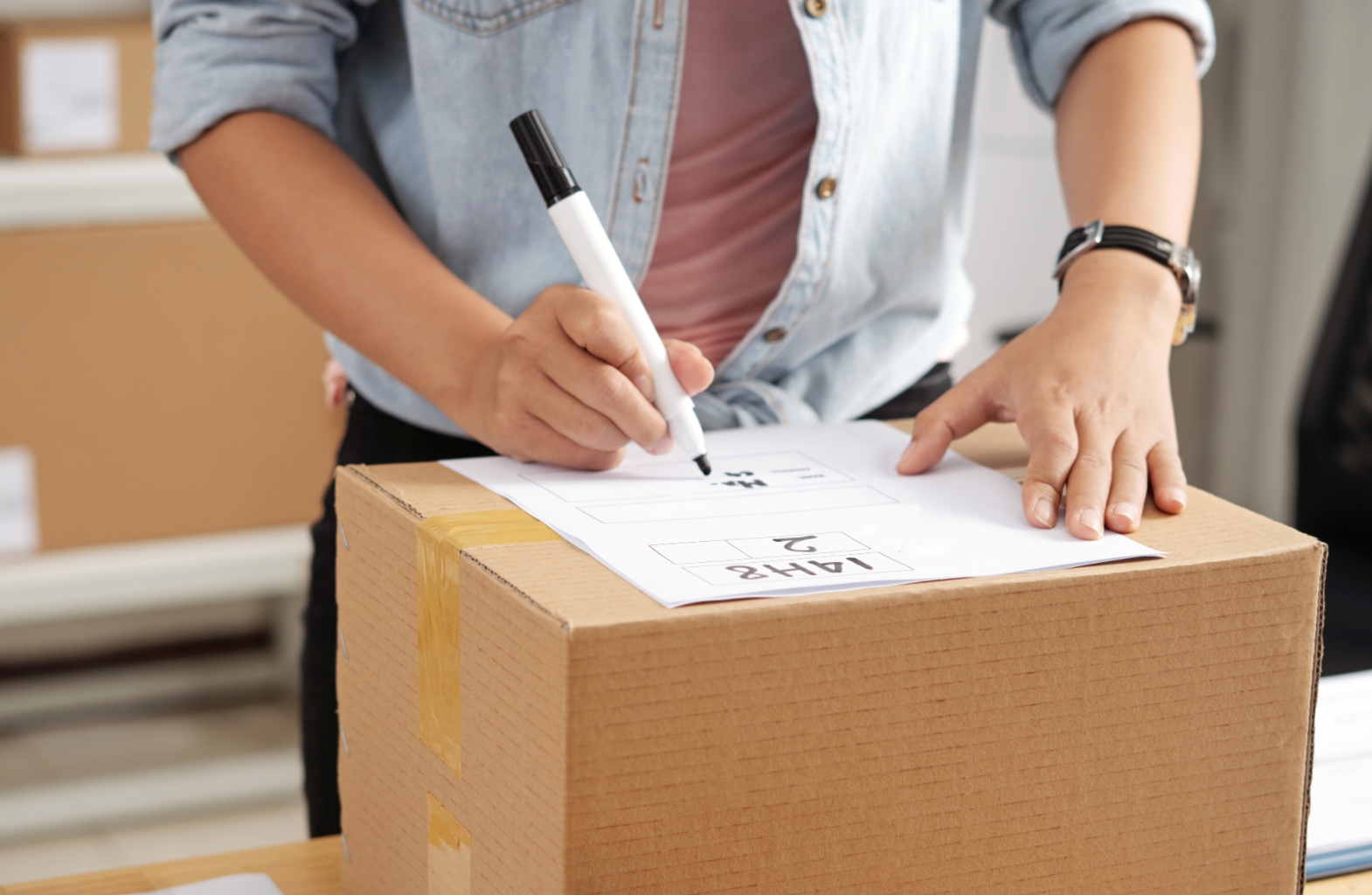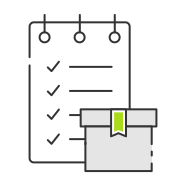 Define the products and the quantities to be sent
In the "Shipping and stock control" section, you can find different tools that can help you decide which products and quantities you should send and when to send them to Full:
Predetermined order according to the expected time until stock runs out: helps you prioritize which products to send, as the best selling products which are sold out or about to run out appear first in the search results.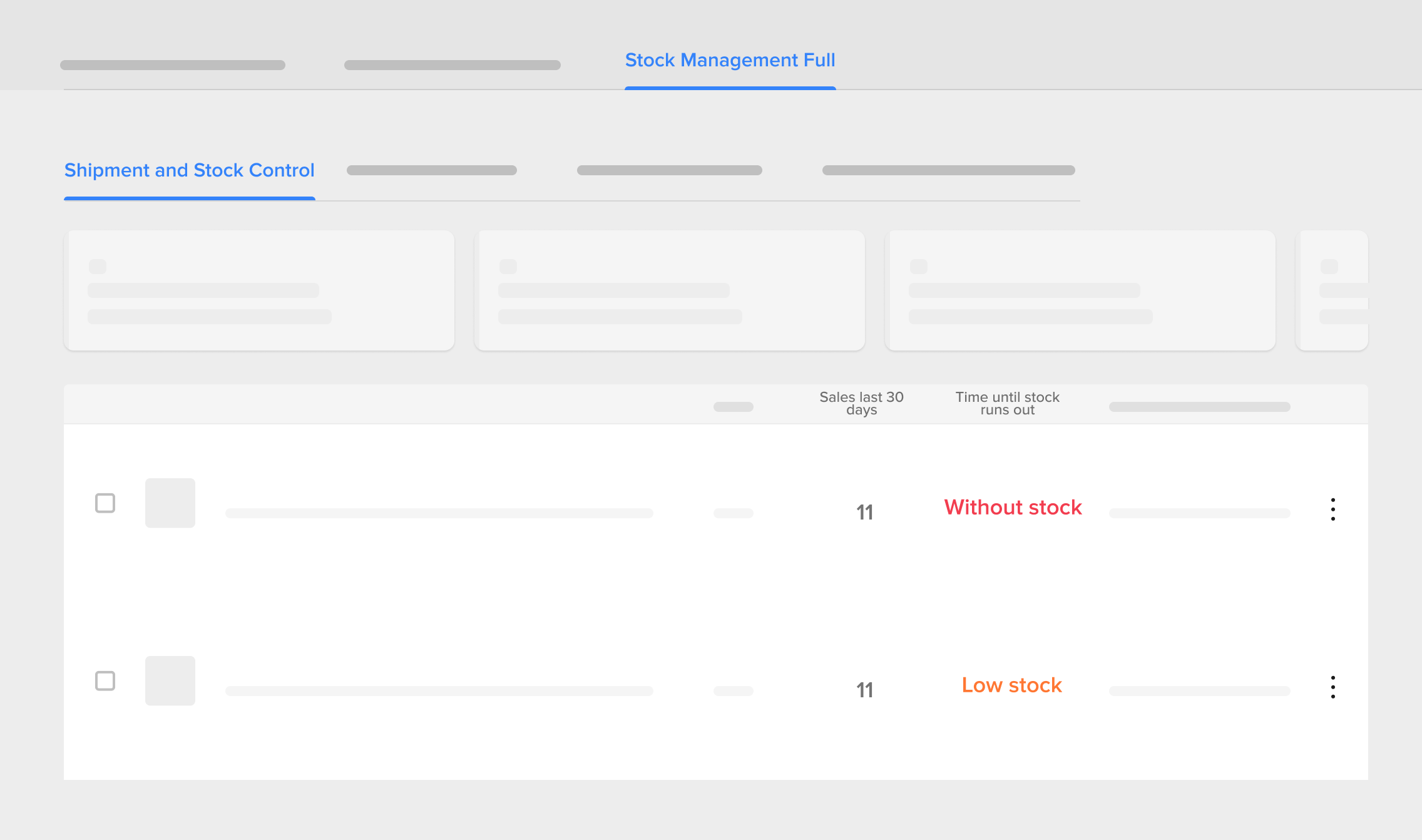 Filter tool for insufficient stock products: allows you to identify products with enough units to cover up to 14 days of sales and which products you need to replenish as soon as possible.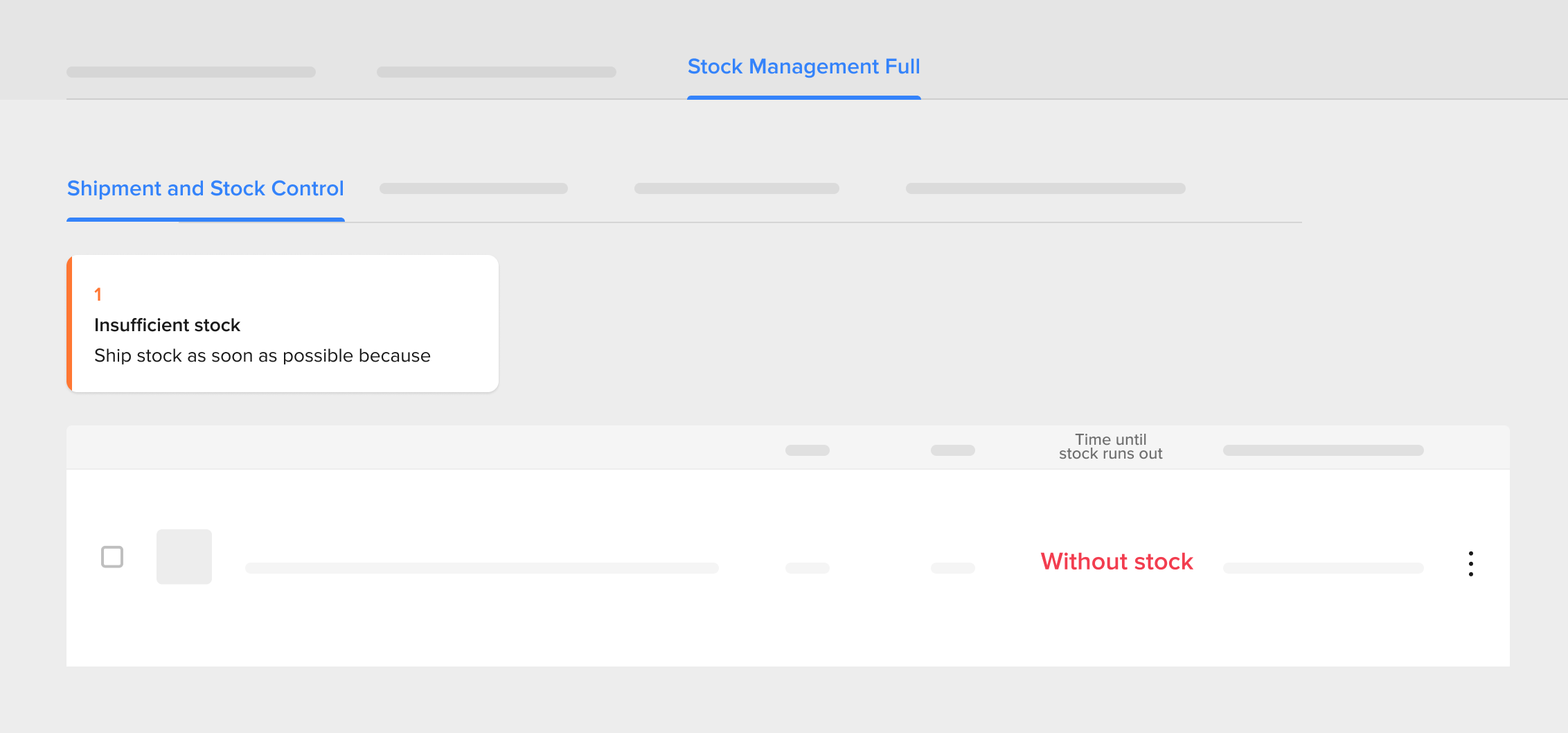 Stock recommendations: help you define how many units of each product to send according to your sales history, the time until you run out of stock, and the units you have on the way to the warehouse or ready to pick up.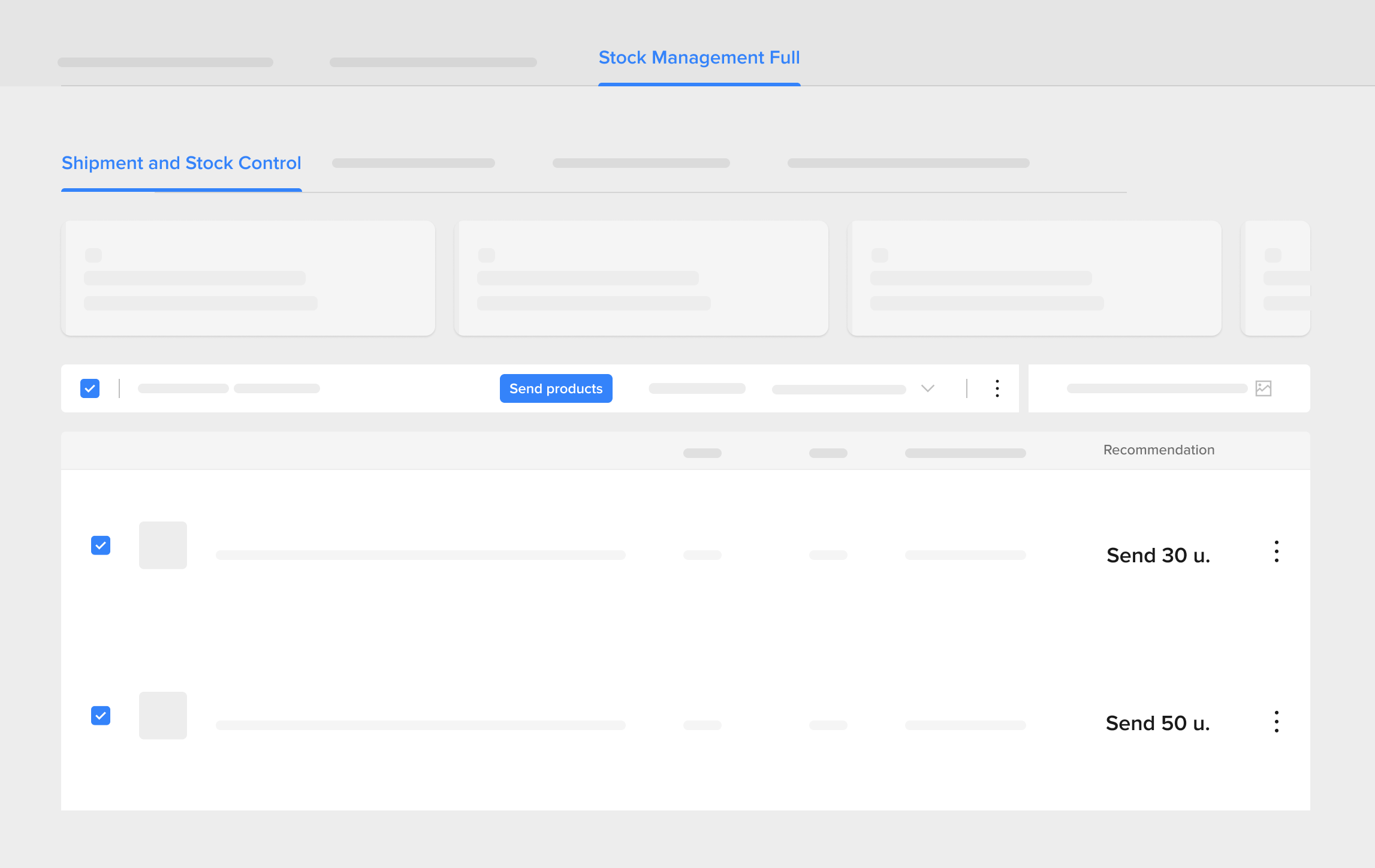 Create your shipment to Full
Once you define the stock you are going to send, you must select the "Send products" option to start preparing the shipment.
Please log in to check our recommendations of exclusive content