Documentation Mercado Libre
Check out all the necessary information about APIs Mercado Libre.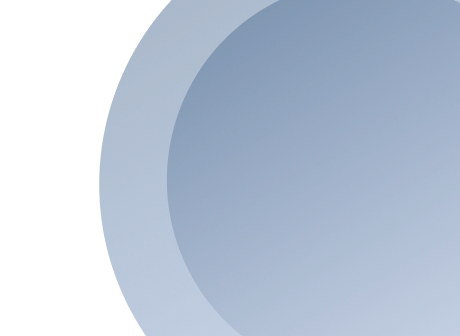 Domains and Categories
These examples will help you work with the options of the category tree and lists in Mercado Libre. Some important concepts to keep in mind:
Site: the site where Mercado Libre is available for commercial operations, identified by three uppercase letters, for example: MLA for Argentina, MLB for Brazil, or MLM for Mexico.
Domínio: the domain indicates the product family to which the publication belongs, it can have one or many associated categories, such as CELLPHONES, SNEAKERS, or BICYCLES.
Categoría: it is a classification of similar products that share common characteristics within a domain. Categories are used to organize and show products in a structured manner to facilitate customer navigation and search, such as CELLPHONE_COVERS or SLIPPERS.
Resource
Description
Example
/sites
Retrieves information about the sites where Mercado Libre runs.
GET

Go back X

Get all sites.

curl -X GET http://api.mercadolibre.com/sites

 

Response:

[
    {
        "default_currency_id": "UYU",
        "id": "MLU",
        "name": "Uruguay"
    },
    {
        "default_currency_id": "HNL",
        "id": "MHN",
        "name": "Honduras"
    },
    {
        "default_currency_id": "EUR",
        "id": "MPT",
        "name": "Portugal"
    },
    {
        "default_currency_id": "DOP",
        "id": "MRD",
        "name": "Dominicana"
    },
    {
        "default_currency_id": "ARS",
        "id": "MLA",
        "name": "Argentina"
    },
    {
        "default_currency_id": "MXN",
        "id": "MLM",
        "name": "Mexico"
    },
    {
        "default_currency_id": "CRC",
        "id": "MCR",
        "name": "Costa Rica"
    },
    {
        "default_currency_id": "BOB",
        "id": "MBO",
        "name": "Bolivia"
    },
    {
        "default_currency_id": "PEN",
        "id": "MPE",
        "name": "Perú"
    },
    {
        "default_currency_id": "USD",
        "id": "MSV",
        "name": "El Salvador"
    },
    {
        "default_currency_id": "PYG",
        "id": "MPY",
        "name": "Paraguay"
    },
    {
        "default_currency_id": "NIO",
        "id": "MNI",
        "name": "Nicaragua"
    },
    {
        "default_currency_id": "VES",
        "id": "MLV",
        "name": "Venezuela"
    },
    {
        "default_currency_id": "CUP",
        "id": "MCU",
        "name": "Cuba"
    },
    {
        "default_currency_id": "USD",
        "id": "MEC",
        "name": "Ecuador"
    },
    {
        "default_currency_id": "CLP",
        "id": "MLC",
        "name": "Chile"
    },
    {
        "default_currency_id": "GTQ",
        "id": "MGT",
        "name": "Guatemala"
    },
    {
        "default_currency_id": "COP",
        "id": "MCO",
        "name": "Colombia"
    },
    {
        "default_currency_id": "BRL",
        "id": "MLB",
        "name": "Brasil"
    },
    {
        "default_currency_id": "PAB",
        "id": "MPA",
        "name": "Panamá"
    }
]

Learn more.

/sites/{Site_id}/listing_types
Returns different exposure levels associated with all listing types in Mercado Libre.
GET
/sites/{Site_id}/categories
Returns available categories in the site.
GET

Go back X

Get the category tree by site.

curl -X GET https://api.mercadolibre.com/sites/CBT/categories

 

Response:

[
    {
        "id": "CBT1071",
        "name": "Animals and Pets"
    },
    {
        "id": "CBT1367",
        "name": "Antiques and Collectibles"
    },
    {
        "id": "CBT5726",
        "name": "Appliances"
    },
    {
        "id": "CBT1368",
        "name": "Art, Craft and School Supplies"
    },
    {
        "id": "CBT1384",
        "name": "Babies"
    },
    {
        "id": "CBT1246",
        "name": "Beauty and Personal Care"
    },
    {
        "id": "CBT3025",
        "name": "Books, Magazines and Comics"
    },
    {
        "id": "CBT1039",
        "name": "Cameras and Accessories"
    },
    {
        "id": "CBT1743",
        "name": "Cars, Motorcycles and Others"
    },
    {
        "id": "CBT1051",
        "name": "Cell Phones and Phones"
    },
    {
        "id": "CBT1430",
        "name": "Clothing and Accessories"
    },
    {
        "id": "CBT1648",
        "name": "Computers"
    },
    {
        "id": "CBT1144",
        "name": "Consoles and Video Games"
    },
    {
        "id": "CBT1000",
        "name": "Electronics, Audio and Video"
    },
    {
        "id": "CBT1403",
        "name": "Food and Drinks"
    },
    {
        "id": "CBT1132",
        "name": "Games and Toys"
    },
    {
        "id": "CBT409431",
        "name": "Health and Health Supplies"
    },
    {
        "id": "CBT1574",
        "name": "Home, Furniture and Garden"
    },
    {
        "id": "CBT1499",
        "name": "Industries and Offices"
    },
    {
        "id": "CBT3937",
        "name": "Jewels and Watches"
    },
    {
        "id": "CBT1168",
        "name": "Music, Movies and Series"
    },
    {
        "id": "CBT1182",
        "name": "Musical Instruments"
    },
    {
        "id": "CBT1459",
        "name": "Real Estate"
    },
    {
        "id": "CBT1540",
        "name": "Services"
    },
    {
        "id": "CBT9304",
        "name": "Souvenirs, Favours and Parties"
    },
    {
        "id": "CBT1276",
        "name": "Sports and Fitness"
    },
    {
        "id": "CBT2547",
        "name": "Tickets"
    },
    {
        "id": "CBT407134",
        "name": "Tools and Construction"
    },
    {
        "id": "CBT5725",
        "name": "Vehicle Accessories"
    },
    {
        "id": "CBT1953",
        "name": "Other categories"
    }
]

Learn more.

/categories/{Category_id}
Returns information about a category.
GET

Go back X

Get category details.

curl -X GET https://api.mercadolibre.com/categories/CBT5849

 

Response:

{
    "id": "CBT5849",
    "name": "Cables",
    "picture": null,
    "permalink": null,
    "total_items_in_this_category": 0,
    "path_from_root": [
        {
            "id": "CBT1039",
            "name": "Cameras and Accessories"
        },
        {
            "id": "CBT5849",
            "name": "Cables"
        }
    ],
    "children_categories": [
        {
            "id": "CBT38186",
            "name": "Audio & Video",
            "total_items_in_this_category": 0
        },
        {
            "id": "CBT70303",
            "name": "Other",
            "total_items_in_this_category": 0
        },
        {
            "id": "CBT38188",
            "name": "USB",
            "total_items_in_this_category": 0
        }
    ],
    "attribute_types": "attributes",
    "settings": {
        "adult_content": false,
        "buying_allowed": true,
        "buying_modes": [
            "auction",
            "buy_it_now"
        ],
        "catalog_domain": "CBT-PHOTOGRAPHY_ACCESSORIES_AND_SPARE_PARTS",
        "coverage_areas": "not_allowed",
        "currencies": [
            "USD"
        ],
        "fragile": false,
        "immediate_payment": "required",
        "item_conditions": [
            "new"
        ],
        "items_reviews_allowed": false,
        "listing_allowed": false,
        "max_description_length": 50000,
        "max_pictures_per_item": 12,
        "max_pictures_per_item_var": 10,
        "max_sub_title_length": 70,
        "max_title_length": 60,
        "maximum_price": null,
        "minimum_price": 1,
        "mirror_category": null,
        "mirror_master_category": null,
        "mirror_slave_categories": [],
        "price": "required",
        "reservation_allowed": "not_allowed",
        "restrictions": [],
        "rounded_address": false,
        "seller_contact": "not_allowed",
        "shipping_options": [
            "carrier",
            "custom"
        ],
        "shipping_profile": "optional",
        "show_contact_information": false,
        "simple_shipping": "optional",
        "stock": "required",
        "sub_vertical": "cameras",
        "subscribable": false,
        "tags": [],
        "vertical": "consumer_electronics",
        "vip_subdomain": "articulo",
        "buyer_protection_programs": null,
        "status": "enabled"
    },
    "meta_categ_id": null,
    "attributable": false,
    "date_created": "2019-09-03T14:22:51.000Z"
}

Learn more.

/categories/{Category_id}/attributes
Displays attributes and rules over them in order to describe the items that are stored in each category.
GET

Go back X

Get category attributes.

curl -X GET https://api.mercadolibre.com/categories/CBT5849/attributes

 

Response:

[
    {
        "id": "BRAND",
        "name": "Brand",
        "tags": {
            "catalog_required": true
        },
        "hierarchy": "PARENT_PK",
        "relevance": 1,
        "value_type": "string",
        "value_max_length": 255,
        "attribute_group_id": "OTHERS",
        "attribute_group_name": "Others"
    },
    {
        "id": "MODEL",
        "name": "Model",
        "tags": {
            "catalog_required": true
        },
        "hierarchy": "PARENT_PK",
        "relevance": 1,
        "value_type": "string",
        "value_max_length": 255,
        "attribute_group_id": "OTHERS",
        "attribute_group_name": "Others"
    },
    {
        "id": "GTIN",
        "name": "Universal product code",
        "tags": {
            "multivalued": true,
            "variation_attribute": true,
            "used_hidden": true,
            "validate": true
        },
        "hierarchy": "PRODUCT_IDENTIFIER",
        "relevance": 1,
        "type": "product_identifier",
        "value_type": "string",
        "value_max_length": 255,
        "tooltip": "How do I recognize it? It is an 8 to 14 digit number next to the barcode, on the product box or on its label.\n\n![Universal product code](https://http2.mlstatic.com/static/org-img/sd-landings/assets/pi-tooltip.png)",
        "attribute_group_id": "OTHERS",
        "attribute_group_name": "Others",
        "hint": "It may be an EAN, UPC or another GTIN."
    },
    {
        "id": "ITEM_CONDITION",
        "name": "Item condition",
        "tags": {
            "hidden": true
        },
        "hierarchy": "ITEM",
        "relevance": 2,
        "value_type": "list",
        "values": [
            {
                "id": "2230284",
                "name": "New"
            }
        ],
        "attribute_group_id": "OTHERS",
        "attribute_group_name": "Others"
    },
    {
        "id": "EAN",
        "name": "EAN",
        "tags": {
            "hidden": true,
            "multivalued": true,
            "variation_attribute": true,
            "validate": true
        },
        "hierarchy": "PRODUCT_IDENTIFIER",
        "relevance": 2,
        "type": "product_identifier",
        "value_type": "string",
        "value_max_length": 255,
        "attribute_group_id": "OTHERS",
        "attribute_group_name": "Others"
    },
    {
        "id": "MPN",
        "name": "MPN",
        "tags": {
            "hidden": true,
            "multivalued": true,
            "variation_attribute": true
        },
        "hierarchy": "PRODUCT_IDENTIFIER",
        "relevance": 2,
        "type": "product_identifier",
        "value_type": "string",
        "value_max_length": 255,
        "attribute_group_id": "OTHERS",
        "attribute_group_name": "Others"
    },
    {
        "id": "UPC",
        "name": "UPC",
        "tags": {
            "hidden": true,
            "multivalued": true,
            "variation_attribute": true,
            "validate": true
        },
        "hierarchy": "PRODUCT_IDENTIFIER",
        "relevance": 2,
        "type": "product_identifier",
        "value_type": "string",
        "value_max_length": 255,
        "attribute_group_id": "OTHERS",
        "attribute_group_name": "Others"
    },
    {
        "id": "SELLER_SKU",
        "name": "SKU",
        "tags": {
            "hidden": true,
            "variation_attribute": true
        },
        "hierarchy": "ITEM",
        "relevance": 1,
        "value_type": "string",
        "value_max_length": 255,
        "attribute_group_id": "OTHERS",
        "attribute_group_name": "Others"
    },
    {
        "id": "IS_FLAMMABLE",
        "name": "Is flammable",
        "tags": {
            "hidden": true,
            "read_only": true
        },
        "hierarchy": "FAMILY",
        "relevance": 2,
        "value_type": "boolean",
        "values": [
            {
                "id": "242084",
                "name": "No",
                "metadata": {
                    "value": false
                }
            },
            {
                "id": "242085",
                "name": "Yes",
                "metadata": {
                    "value": true
                }
            }
        ],
        "attribute_group_id": "OTHERS",
        "attribute_group_name": "Others"
    },
    {
        "id": "IS_KIT",
        "name": "Is kit",
        "tags": {
            "hidden": true
        },
        "hierarchy": "ITEM",
        "relevance": 2,
        "value_type": "boolean",
        "values": [
            {
                "id": "242084",
                "name": "No",
                "metadata": {
                    "value": false
                }
            },
            {
                "id": "242085",
                "name": "Yes",
                "metadata": {
                    "value": true
                }
            }
        ],
        "attribute_group_id": "OTHERS",
        "attribute_group_name": "Others"
    },
    {
        "id": "DESCRIPTIVE_TAGS",
        "name": "Descriptive tags",
        "tags": {
            "hidden": true,
            "multivalued": true,
            "read_only": true
        },
        "hierarchy": "ITEM",
        "relevance": 2,
        "value_type": "string",
        "value_max_length": 255,
        "attribute_group_id": "OTHERS",
        "attribute_group_name": "Others"
    },
    {
        "id": "PACKAGE_LENGTH",
        "name": "Package length",
        "tags": {
            "hidden": true,
            "variation_attribute": true
        },
        "hierarchy": "ITEM",
        "relevance": 2,
        "value_type": "number_unit",
        "value_max_length": 255,
        "allowed_units": [
            {
                "id": "nm",
                "name": "nm"
            },
            {
                "id": "yd",
                "name": "yd"
            },
            {
                "id": "pulgadas",
                "name": "pulgadas"
            },
            {
                "id": "in",
                "name": "in"
            },
            {
                "id": "\"",
                "name": "\""
            },
            {
                "id": "ft",
                "name": "ft"
            },
            {
                "id": "m",
                "name": "m"
            },
            {
                "id": "mm",
                "name": "mm"
            },
            {
                "id": "U",
                "name": "U"
            },
            {
                "id": "µm",
                "name": "µm"
            },
            {
                "id": "cm",
                "name": "cm"
            },
            {
                "id": "hh",
                "name": "hh"
            },
            {
                "id": "km",
                "name": "km"
            }
        ],
        "default_unit": "cm",
        "attribute_group_id": "OTHERS",
        "attribute_group_name": "Others"
    },
    {
        "id": "PACKAGE_WEIGHT",
        "name": "Package weight",
        "tags": {
            "hidden": true,
            "variation_attribute": true
        },
        "hierarchy": "ITEM",
        "relevance": 2,
        "value_type": "number_unit",
        "value_max_length": 255,
        "allowed_units": [
            {
                "id": "g",
                "name": "g"
            },
            {
                "id": "kg",
                "name": "kg"
            },
            {
                "id": "mcg",
                "name": "mcg"
            },
            {
                "id": "mg",
                "name": "mg"
            },
            {
                "id": "lb",
                "name": "lb"
            },
            {
                "id": "t",
                "name": "t"
            },
            {
                "id": "oz",
                "name": "oz"
            }
        ],
        "default_unit": "g",
        "attribute_group_id": "OTHERS",
        "attribute_group_name": "Others"
    },
    {
        "id": "PACKAGE_WIDTH",
        "name": "Package width",
        "tags": {
            "hidden": true,
            "variation_attribute": true
        },
        "hierarchy": "ITEM",
        "relevance": 2,
        "value_type": "number_unit",
        "value_max_length": 255,
        "allowed_units": [
            {
                "id": "nm",
                "name": "nm"
            },
            {
                "id": "yd",
                "name": "yd"
            },
            {
                "id": "pulgadas",
                "name": "pulgadas"
            },
            {
                "id": "in",
                "name": "in"
            },
            {
                "id": "\"",
                "name": "\""
            },
            {
                "id": "ft",
                "name": "ft"
            },
            {
                "id": "m",
                "name": "m"
            },
            {
                "id": "mm",
                "name": "mm"
            },
            {
                "id": "U",
                "name": "U"
            },
            {
                "id": "µm",
                "name": "µm"
            },
            {
                "id": "cm",
                "name": "cm"
            },
            {
                "id": "hh",
                "name": "hh"
            },
            {
                "id": "km",
                "name": "km"
            }
        ],
        "default_unit": "cm",
        "attribute_group_id": "OTHERS",
        "attribute_group_name": "Others"
    },
    {
        "id": "PACKAGE_HEIGHT",
        "name": "Package height",
        "tags": {
            "hidden": true,
            "variation_attribute": true
        },
        "hierarchy": "ITEM",
        "relevance": 2,
        "value_type": "number_unit",
        "value_max_length": 255,
        "allowed_units": [
            {
                "id": "nm",
                "name": "nm"
            },
            {
                "id": "yd",
                "name": "yd"
            },
            {
                "id": "pulgadas",
                "name": "pulgadas"
            },
            {
                "id": "in",
                "name": "in"
            },
            {
                "id": "\"",
                "name": "\""
            },
            {
                "id": "ft",
                "name": "ft"
            },
            {
                "id": "m",
                "name": "m"
            },
            {
                "id": "mm",
                "name": "mm"
            },
            {
                "id": "U",
                "name": "U"
            },
            {
                "id": "µm",
                "name": "µm"
            },
            {
                "id": "cm",
                "name": "cm"
            },
            {
                "id": "hh",
                "name": "hh"
            },
            {
                "id": "km",
                "name": "km"
            }
        ],
        "default_unit": "cm",
        "attribute_group_id": "OTHERS",
        "attribute_group_name": "Others"
    },
    {
        "id": "PRODUCT_FEATURES",
        "name": "Product features",
        "tags": {
            "hidden": true,
            "multivalued": true,
            "read_only": true
        },
        "hierarchy": "ITEM",
        "relevance": 2,
        "value_type": "list",
        "values": [
            {
                "id": "7435885",
                "name": "Contains liquid"
            },
            {
                "id": "7435883",
                "name": "Fragile"
            },
            {
                "id": "7435888",
                "name": "With expiration"
            },
            {
                "id": "7575917",
                "name": "Disinfectant and sanitizer"
            }
        ],
        "attribute_group_id": "OTHERS",
        "attribute_group_name": "Others"
    },
    {
        "id": "PRODUCT_CHEMICAL_FEATURES",
        "name": "Product chemical features",
        "tags": {
            "hidden": true,
            "multivalued": true,
            "read_only": true
        },
        "hierarchy": "ITEM",
        "relevance": 2,
        "value_type": "list",
        "values": [
            {
                "id": "7651070",
                "name": "Flammable"
            },
            {
                "id": "7651071",
                "name": "Aerosol"
            },
            {
                "id": "7651072",
                "name": "Oxidizer"
            },
            {
                "id": "7651073",
                "name": "Corrosive"
            },
            {
                "id": "7651074",
                "name": "Explosive"
            },
            {
                "id": "7651075",
                "name": "Toxic or infectious"
            }
        ],
        "attribute_group_id": "OTHERS",
        "attribute_group_name": "Others"
    },
    {
        "id": "FOODS_AND_DRINKS",
        "name": "Foods and drinks",
        "tags": {
            "hidden": true,
            "multivalued": true,
            "read_only": true
        },
        "hierarchy": "ITEM",
        "relevance": 2,
        "value_type": "list",
        "values": [
            {
                "id": "7575926",
                "name": "For humans"
            },
            {
                "id": "7575927",
                "name": "For animals"
            }
        ],
        "attribute_group_id": "OTHERS",
        "attribute_group_name": "Others"
    },
    {
        "id": "MEDICINES",
        "name": "Medicines",
        "tags": {
            "hidden": true,
            "multivalued": true,
            "read_only": true
        },
        "hierarchy": "ITEM",
        "relevance": 2,
        "value_type": "list",
        "values": [
            {
                "id": "7575930",
                "name": "For humans with a medical prescription"
            },
            {
                "id": "7575931",
                "name": "For humans without a medical prescription"
            },
            {
                "id": "7575932",
                "name": "For animals with a medical prescription"
            },
            {
                "id": "7575933",
                "name": "For animals without a medical prescription"
            }
        ],
        "attribute_group_id": "OTHERS",
        "attribute_group_name": "Others"
    },
    {
        "id": "BATTERIES_FEATURES",
        "name": "Batteries features",
        "tags": {
            "hidden": true,
            "multivalued": true,
            "read_only": true
        },
        "hierarchy": "ITEM",
        "relevance": 2,
        "value_type": "list",
        "values": [
            {
                "id": "7575934",
                "name": "Stand-alone lithium (loose or isolated)"
            },
            {
                "id": "7575935",
                "name": "Lithium installed"
            },
            {
                "id": "7575936",
                "name": "For cars (lead-acid)"
            }
        ],
        "attribute_group_id": "OTHERS",
        "attribute_group_name": "Others"
    },
    {
        "id": "SHIPMENT_PACKING",
        "name": "Shipment packing",
        "tags": {
            "hidden": true,
            "multivalued": true,
            "read_only": true
        },
        "hierarchy": "ITEM",
        "relevance": 2,
        "value_type": "list",
        "values": [
            {
                "id": "7435891",
                "name": "Bag"
            },
            {
                "id": "7435892",
                "name": "Box"
            },
            {
                "id": "7575937",
                "name": "Envelope"
            },
            {
                "id": "7575938",
                "name": "Voluminous"
            },
            {
                "id": "7575939",
                "name": "Self-shipping"
            }
        ],
        "attribute_group_id": "OTHERS",
        "attribute_group_name": "Others"
    },
    {
        "id": "ADDITIONAL_INFO_REQUIRED",
        "name": "Additional info required",
        "tags": {
            "hidden": true,
            "multivalued": true,
            "read_only": true
        },
        "hierarchy": "ITEM",
        "relevance": 2,
        "value_type": "list",
        "values": [
            {
                "id": "7435893",
                "name": "Has IMEI"
            },
            {
                "id": "7435894",
                "name": "Has serial number"
            }
        ],
        "attribute_group_id": "OTHERS",
        "attribute_group_name": "Others"
    },
    {
        "id": "EXCLUSIVE_CHANNEL",
        "name": "Exclusive channel",
        "tags": {
            "hidden": true
        },
        "hierarchy": "ITEM",
        "relevance": 2,
        "value_type": "list",
        "values": [
            {
                "id": "7865258",
                "name": "Mercado Shops"
            },
            {
                "id": "7865259",
                "name": "Mercado Libre"
            },
            {
                "id": "7889418",
                "name": "Private"
            }
        ],
        "attribute_group_id": "OTHERS",
        "attribute_group_name": "Others"
    },
    {
        "id": "IS_SUITABLE_FOR_SHIPMENT",
        "name": "Is suitable for shipment",
        "tags": {
            "hidden": true,
            "read_only": true
        },
        "hierarchy": "ITEM",
        "relevance": 2,
        "value_type": "boolean",
        "values": [
            {
                "id": "242084",
                "name": "No",
                "metadata": {
                    "value": false
                }
            },
            {
                "id": "242085",
                "name": "Yes",
                "metadata": {
                    "value": true
                }
            }
        ],
        "attribute_group_id": "OTHERS",
        "attribute_group_name": "Others"
    },
    {
        "id": "JAN",
        "name": "JAN",
        "tags": {
            "hidden": true,
            "multivalued": true,
            "variation_attribute": true,
            "used_hidden": true,
            "validate": true
        },
        "hierarchy": "PRODUCT_IDENTIFIER",
        "relevance": 2,
        "type": "product_identifier",
        "value_type": "string",
        "value_max_length": 255,
        "attribute_group_id": "OTHERS",
        "attribute_group_name": "Others"
    },
    {
        "id": "GTIN14",
        "name": "GTIN-14",
        "tags": {
            "hidden": true,
            "multivalued": true,
            "variation_attribute": true,
            "used_hidden": true,
            "validate": true
        },
        "hierarchy": "PRODUCT_IDENTIFIER",
        "relevance": 2,
        "type": "product_identifier",
        "value_type": "string",
        "value_max_length": 255,
        "attribute_group_id": "OTHERS",
        "attribute_group_name": "Others"
    }
]

Learn more.

/sites/{site_id}/listing_types/{listing_type_id}
Retrieves the configuration for a specific listing type.
GET

Go back X

Get listing type details.

curl -X GET https://api.mercadolibre.com/sites/CBT/listing_types/gold_pro

 

Response:

{
    "id": "gold_pro",
    "not_available_in_categories": [
        "CBT1743",
        "CBT1459",
        "CBT1540"
    ],
    "configuration": {
        "name": "Premium",
        "listing_exposure": "highest",
        "requires_picture": true,
        "max_stock_per_item": 99999,
        "deduction_profile_id": null,
        "differential_pricing_id": null,
        "duration_days": {
            "buy_it_now": 7300,
            "auction": null,
            "classified": null
        },
        "immediate_payment": {
            "buy_it_now": true,
            "auction": false,
            "classified": false
        },
        "mercado_pago": "mandatory",
        "listing_fee_criteria": {
            "min_fee_amount": 0,
            "max_fee_amount": 0,
            "percentage_of_fee_amount": 0,
            "currency": "USD"
        },
        "sale_fee_criteria": {
            "min_fee_amount": 0,
            "max_fee_amount": 0,
            "percentage_of_fee_amount": 0,
            "currency": "USD"
        }
    },
    "exceptions_by_category": []
}

Learn more.

/domains/$DOMAIN_ID/technical_specs
Returns detailed technical information of the domain.
GET

Go back X

Obtains information of the domain.

curl -L -X GET 'https://api.mercadolibre.com/domains/CBT-JACKETS_AND_COATS/technical_specs' -H 'Authorization: Bearer $ACCESS_TOKEN'

 

Response:

{
    "input": {
        "groups": [{
            "id": "MAIN",
            "label": "Características principales",
            "relevance": 1,
            "section": "SPECIFICATIONS",
            "ui_config": {},
            "components": [{
                    "component": "COMBO",
                    "label": "Brand",
                    "ui_config": {
                        "hint": "Indicate the actual brand of the product or 'Generic' if it has no brand.",
                        "allow_custom_value": true,
                        "allow_filtering": true
                    },
                    "attributes": [{
                        "id": "BRAND",
                        "name": "Brand",
                        "value_type": "string",
                        "value_max_length": 255,
                        "tags": [
                            "catalog_listing_required",
                            "grid_filter",
                            "catalog_required",
                            "required"
                        ],
                        "values": [{
                                "id": "2786622",
                                "name": "AY Not Dead"
                            },
                            {
                                "id": "23128",
                                "name": "Abercrombie & Fitch"
                            },
                            {
                                "id": "433262",
                                "name": "Admit One"
                            },
                            {
                                "id": "433264",
                                "name": "Airborn"
                            },
                            {
                                "id": "462296",
                                "name": "Alpha"
                            },
                            {
                                "id": "462297",
                                "name": "Alpinestars"
                            },
                            {
                                "id": "433265",
                                "name": "Altamont"
                            },
                            {
                                "id": "14868",
                                "name": "Armani"
                            },
                            {
                                "id": "433267",
                                "name": "Ayres"
                            },
                            {
                                "id": "433263",
                                "name": "Aéropostale"
                            }
                        ],
                        "hierarchy": "PARENT_PK",
                        "relevance": 1
                    }],
                    "unified_units": []
                },
                {
                    "component": "COMBO",
                    "label": "Garment type",
                    "ui_config": {
                        "allow_custom_value": true,
                        "allow_filtering": true
                    },
                    "attributes": [{
                        "id": "GARMENT_TYPE",
                        "name": "Garment type",
                        "value_type": "string",
                        "value_max_length": 255,
                        "tags": [
                            "catalog_listing_required",
                            "catalog_required",
                            "required"
                        ],
                        "values": [{
                                "id": "2853795",
                                "name": "Trench"
                            },
                            {
                                "id": "2853796",
                                "name": "Jacket"
                            },
                            {
                                "id": "2853797",
                                "name": "Impermeable"
                            },
                            {
                                "id": "2853794",
                                "name": "Blazer"
                            },
                            {
                                "id": "2853798",
                                "name": "Montgomery"
                            },
                            {
                                "id": "3629823",
                                "name": "Overcoat"
                            },
                            {
                                "id": "10297372",
                                "name": "Rain jacket"
                            },
                            {
                                "id": "6889064",
                                "name": "Windbreaker"
                            },
                            {
                                "id": "6958713",
                                "name": "Parka"
                            },
                            {
                                "id": "12040182",
                                "name": "Coat"
                            },
                            {
                                "id": "3570330",
                                "name": "Bomber"
                            },
                            {
                                "id": "12040183",
                                "name": "Puffer"
                            },
                            {
                                "id": "12040184",
                                "name": "Cardigan"
                            }
                        ],
                        "hierarchy": "PARENT_PK",
                        "relevance": 1
                    }],
                    "unified_units": []
                },
                {
                    "component": "COMBO",
                    "label": "Gender",
                    "ui_config": {
                        "allow_custom_value": false,
                        "allow_filtering": true
                    },
                    "attributes": [{
                        "id": "GENDER",
                        "name": "Gender",
                        "value_type": "list",
                        "tags": [
                            "catalog_listing_required",
                            "grid_template_required",
                            "grid_filter",
                            "catalog_required",
                            "required"
                        ],
                        "values": [{
                                "id": "339665",
                                "name": "Woman"
                            },
                            {
                                "id": "339666",
                                "name": "Man"
                            },
                            {
                                "id": "339668",
                                "name": "Girls"
                            },
                            {
                                "id": "110461",
                                "name": "Gender neutral"
                            },
                            {
                                "id": "339667",
                                "name": "Boys"
                            }
                        ],
                        "hierarchy": "PARENT_PK",
                        "relevance": 1
                    }],
                    "unified_units": []
                },
                {
                    "component": "COMBO",
                    "label": "Age group",
                    "ui_config": {
                        "allow_custom_value": false,
                        "allow_filtering": true
                    },
                    "attributes": [{
                        "id": "AGE_GROUP",
                        "name": "Age group",
                        "value_type": "list",
                        "tags": [
                            "hidden",
                            "read_only"
                        ],
                        "values": [{
                                "id": "1065183",
                                "name": "Kids"
                            },
                            {
                                "id": "6725189",
                                "name": "Adults"
                            }
                        ],
                        "hierarchy": "PARENT_PK",
                        "relevance": 1
                    }],
                    "unified_units": []
                },
                {
                    "component": "COLOR_INPUT",
                    "label": "Color",
                    "ui_config": {
                        "connector": ""
                    },
                    "attributes": [{
                        "id": "COLOR",
                        "name": "Color",
                        "value_type": "string",
                        "value_max_length": 255,
                        "tags": [
                            "catalog_listing_required",
                            "defines_picture",
                            "allow_variations",
                            "required"
                        ],
                        "values": [{
                                "id": "52019",
                                "name": "Dark green"
                            },
                            {
                                "id": "283160",
                                "name": "Turquoise"
                            }
                        ],
                        "hierarchy": "CHILD_PK",
                        "relevance": 1
                    }],
                    "unified_units": []
                },
                {
                    "component": "COMBO",
                    "label": "Size",
                    "ui_config": {
                        "allow_custom_value": true,
                        "allow_filtering": true
                    },
                    "attributes": [{
                        "id": "SIZE",
                        "name": "Size",
                        "value_type": "string",
                        "value_max_length": 255,
                        "tags": [
                            "catalog_listing_required",
                            "allow_variations",
                            "required"
                        ],
                        "values": [{
                                "id": "3423409",
                                "name": "5"
                            },
                            {
                                "id": "3423411",
                                "name": "7"
                            },
                            {
                                "id": "4119847",
                                "name": "4"
                            }
                        ],
                        "hierarchy": "CHILD_PK",
                        "relevance": 1
                    }],
                    "unified_units": []
                }
            ]
        }]
    },
    "output": {
        "main_title": "Características Principales",
        "groups": [{
            "id": "MAIN",
            "label": "Características principales",
            "relevance": 1,
            "section": "SPECIFICATIONS",
            "ui_config": {},
            "components": [{
                    "component": "TEXT_OUTPUT",
                    "label": "Brand",
                    "ui_config": {
                        "hint": "Indicate the actual brand of the product or 'Generic' if it has no brand."
                    },
                    "attributes": [{
                        "id": "BRAND",
                        "name": "Brand",
                        "value_type": "string",
                        "tags": [],
                        "hierarchy": "PARENT_PK",
                        "relevance": 1
                    }]
                },
                {
                    "component": "TEXT_OUTPUT",
                    "label": "Line",
                    "ui_config": {},
                    "attributes": [{
                        "id": "LINE",
                        "name": "Line",
                        "value_type": "string",
                        "tags": [],
                        "hierarchy": "PARENT_PK",
                        "relevance": 1
                    }]
                },
                {
                    "component": "TEXT_OUTPUT",
                    "label": "Model",
                    "ui_config": {},
                    "attributes": [{
                        "id": "MODEL",
                        "name": "Model",
                        "value_type": "string",
                        "tags": [],
                        "hierarchy": "PARENT_PK",
                        "relevance": 1
                    }]
                },
                {
                    "component": "TEXT_OUTPUT",
                    "label": "Gender",
                    "ui_config": {},
                    "attributes": [{
                        "id": "GENDER",
                        "name": "Gender",
                        "value_type": "list",
                        "tags": [],
                        "hierarchy": "PARENT_PK",
                        "relevance": 1
                    }]
                },
                {
                    "component": "TEXT_OUTPUT",
                    "label": "Age group",
                    "ui_config": {},
                    "attributes": [{
                        "id": "AGE_GROUP",
                        "name": "Age group",
                        "value_type": "list",
                        "tags": [],
                        "hierarchy": "PARENT_PK",
                        "relevance": 1
                    }]
                },
                {
                    "component": "COLOR_OUTPUT",
                    "label": "Color",
                    "ui_config": {
                        "connector": ""
                    },
                    "attributes": [{
                        "id": "COLOR",
                        "name": "Color",
                        "value_type": "string",
                        "tags": [],
                        "hierarchy": "CHILD_PK",
                        "relevance": 1
                    }]
                }
            ]
        }]
    }
}